SAMA American Mosaic Summit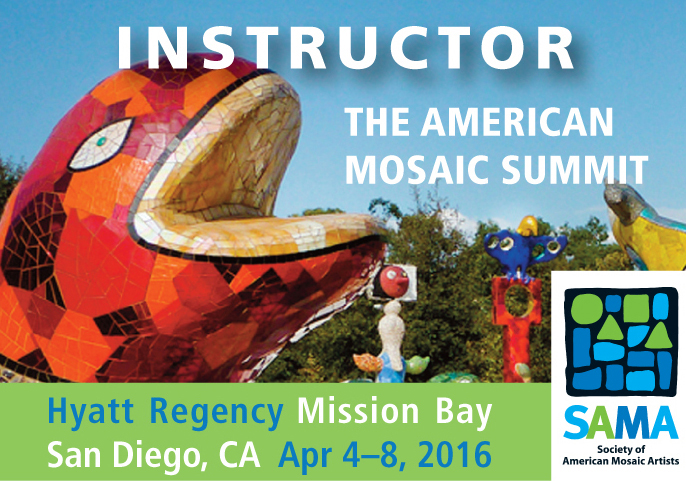 This year the Society of American Mosaic Artists has invited me to do my "I got the power" workshop at their annual convention in San Diego April 5th thru April 9th.
The presentation covers the use of power tools to increase a mosaic artists productivity and open the door to creating new and unusual tesserae to create mosaics with. I am very excited to be doing this and will certainly load the 2 hour session with hints and tips from my many years of cutting and grinding away in my studio.
Find out more at www.americanmosaics.org