Splashmosaic Home Page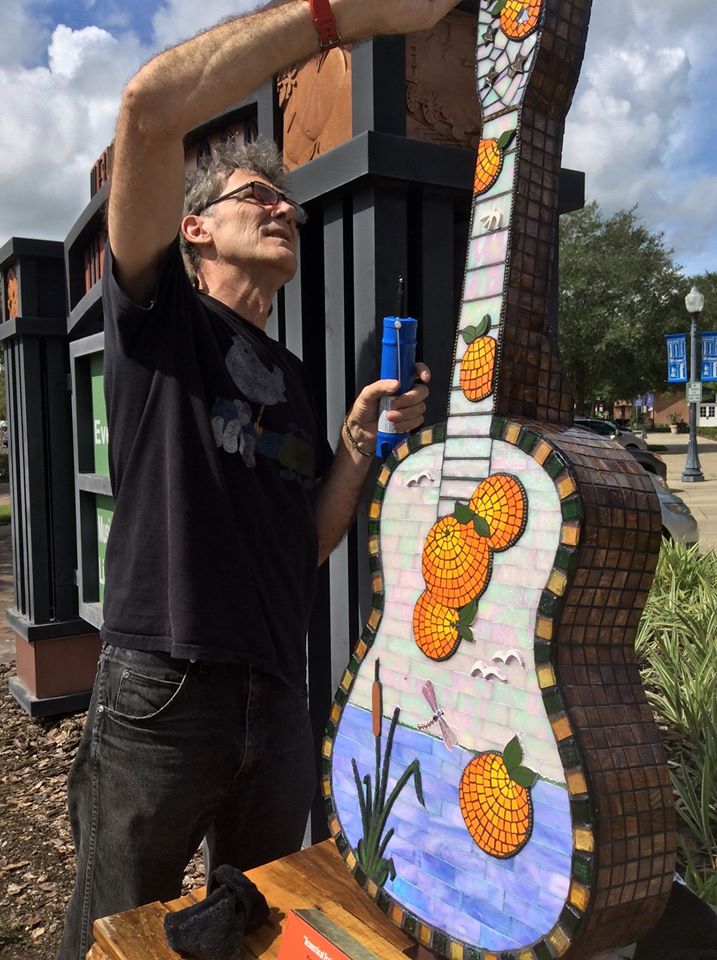 Welcome to the Splashmosaic website.
Take a look around at the many kinds of mosaic work we do at Splashmosaic studio and let us know if you like anything you see.
Call (941) 234-8771
or email pearse@splashmosaic.com
Services Include
Residential Mosaic Art
Kitchen/bathroom back splashes, garden sculpture, house numbers, mailboxes, decorative mirror and picture framing.
Commercial Mosaic Art
Company logos, monuments, murals, street numbers, in floor mosaic.
Community Mosaic
Organized group mosaic projects. Events where materials and  expertise are provided, while you or your group create the artwork.
Classes
See "Events" calendar (on this page) or call us to arrange a beginner or intermediate level mosaic class.