The Isles of Sarasota HOA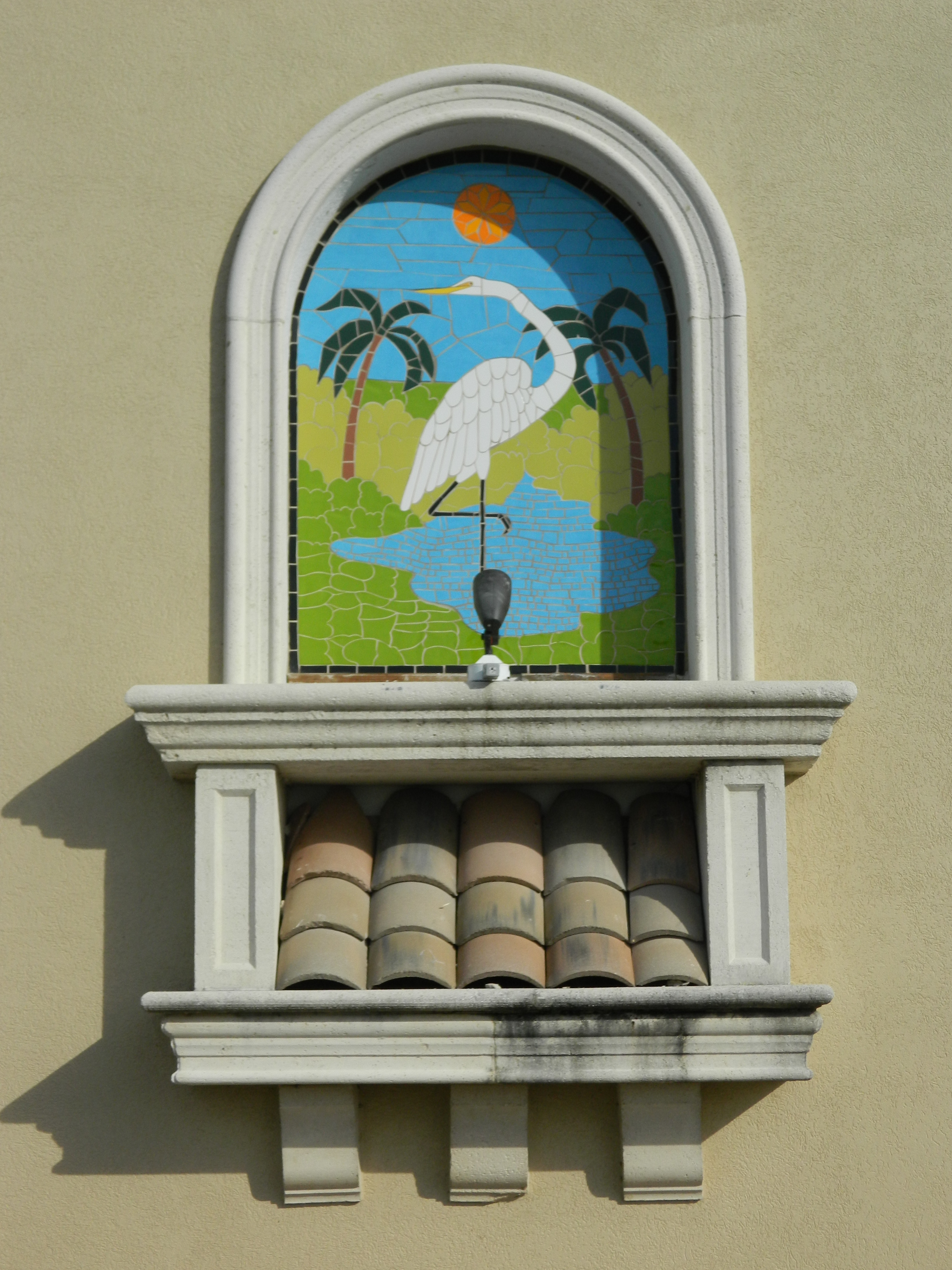 When The Isles HOA of Sarasota decided they wanted a mosaic to adorn the side of their clubhouse they contacted Splashmosaic to discuss some designs. The neighborhoods residents got to cast votes on which of the colored sketches submitted to use.
The result was this colorful 20 sq/ft waterbird in a Florida setting. The piece is some 40 foot in the air on the side of the buildings center tower and is floodlit at night so it can be seen from a great distance.