Here is the mosaic challenge.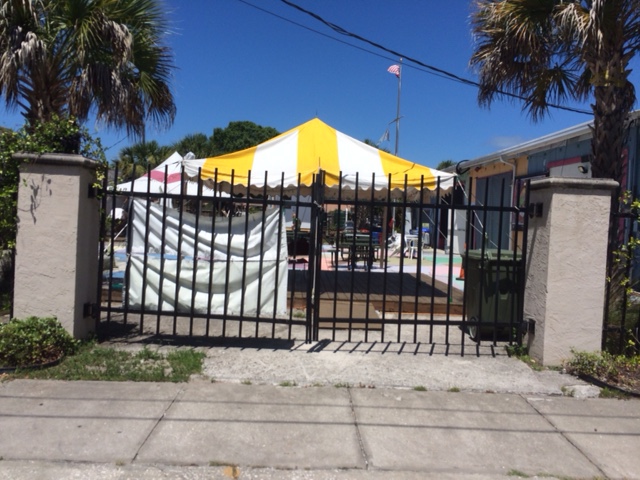 Local volunteers will mosaic these gateposts at the entrance to Sarasota's Fogartyville Community Media and Arts Center. Thanks to Lacasa tile of Sarasota for donations of dumpster destined tile.   Basically we are giving Kumquat Court a facelift with old bottles and recycled trash.
Watch for developements..!